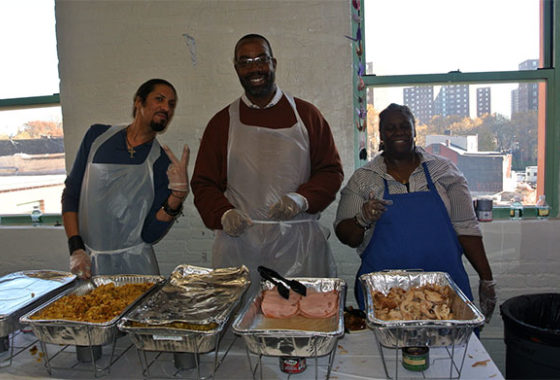 The Momentum Project Relocates to the Bronx with BOOM!Health
By
BOOM! Health
/
Mar 4, 2014
Bronx, NY – The Momentum Project, in a new groundbreaking partnership with BOOM!Health, will launch integrated health and nutrition services in the Bronx and Manhattan by providing communal meals, pantry bags, connection to medical care, housing placement, legal services, job training and other supportive services to homeless New Yorkers living with HIV/AIDS and/or other chronic illnesses.
"This wonderful partnership will address a complex set of social issues including homelessness, re-entry after rehabilitation, poor access to nutritious food, and a lack of access to technical skills training which results in a lack of employability among our shared clients."

Alane Celeste-Villalvir
BOOM!Health's newly appointed Director of Food and Nutrition Services
Nearly 1-in-20 New York City residents have experienced homelessness and there are over 1,000 soup kitchens and food pantries in New York City. Together, BOOM!Health and The Momentum Project will serve 100,000 meals and 40,000 pantry bags this year to hungry women and men, while offering a myriad of other needed services.
"Later this year, we expect to add a social enterprise and job training component for youth enrolled in our programs when we launch our BOOM!Cafe business at the new Wellness Center location at 3144 3rd Avenue in the Bronx. Alane will lead this effort," says Nunzio Signorella, Senior Vice President of Programs and Partnerships at BOOM!Health.
The Momentum Project will operate as an integrated initiative of BOOM!Health, with support for fundraising, program expansion, impact evaluation and advocacy. BOOM!Health was formed as the result of a merger on August 14, 2013 of Bronx AIDS Services and CitiWide Harm Reduction to create a new model that removes barriers to accessing primary medical care, as well as HIV and viral hepatitis prevention services, while supporting clients and program participants on their journey towards wellness and self-sufficiency.

To learn more about the Momentum Project, visit our Food & Nutrition page.
Related News